Saturday, August 01 2020
New Local Area PCSO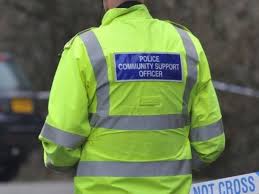 A new local Police Community Support Officer introduces himself.
"Firstly hello. If you are wondering who I am, my name is Scott Wrein and I will be your new local PCSO for your area.
I will give you a little bit of a background of who I am, what I can offer and what I hope to achieve. I know the area of the South Coast extremely well. Birdham, Earnley, East Wittering and Bracklesham, Sidlesham, West Itchenor and West Wittering, is the areas I will be covering. I know all these areas very well due to living in the area for over 20 years. My relationship with the restaurants, Drew Allardice, members of the community, schools, some of the youths, shops and the knowledge I have on locations, roads and so on will be extremely useful.
Due to my knowledge of being a resident to the area, I also know what goes on and what issues need addressing. This is where you come in and we can work together to make the community as good as it can be by giving me information at Parish Council meetings which I can discuss.
You may have seen me around in the area and if not, you soon will. I want to increase the police presence and be a helpful face for the community.
I have been involved with Sussex Police now for around 8 months so my experience and knowledge of the job, is not amazing, but I will always try and give the best answers/ support to anyone that needs it. The good thing with this organisation is, if I don't know something there is always someone that will.
Even though Covid-19 is still causing everyone so many issues I thought I would email and introduce myself. I am hopeful that in the upcoming future we can arrange to meet and for myself to attend a parish council meeting.
If ever there is a policing matter that you want to report. Please do not email me regarding it, call 101 or 999 because then I will be able to receive it more efficiently and can log the events.
I wish you the best of health and hope to hear from you soon.
Regards,
Scott Wrein."