Saturday, May 07 2022
East Head Works Completed - April 2022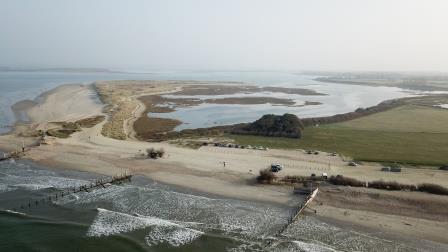 West Wittering Estate plc have announced the completion of the works at The Hinge. See HERE for aerial shots of the result.

As part of the East Head Coastal Issues Advisory Group's Adaptive Management strategy, an extension to the existing shingle bank or 'the hinge' has been created north of the beach between groynes 19 & 20 (red flag area). The shingle bank was constructed of recycled material from East Head and runs through the old car park to create a backstop for a natural beach to form.
Drainage works was also undertaken during this time to provide more useable space over winter.